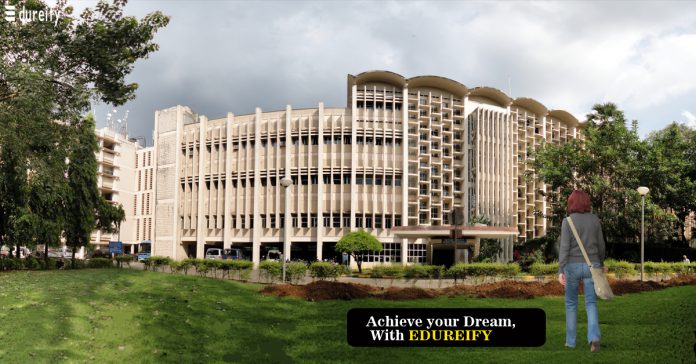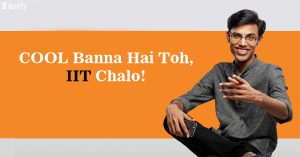 Biswa Kalyan Rath's all time amazing show 'Masst Aadmi Biswa' has clarified that agar cool banna hain then IIT mein jao. So, all the future cool people, are you ready or are you ready to crack the exam for IIT?
All the science-fiction fanatics in India with a curious mind have IIT as their destination college. It is a very tempting and dreamy idea to imagine walking inside one of the IIT campuses across India. But to reach that far one has to go through a fate deciding exam. The IIT JEE exam can come as a nerve wracking examination for those who do not want to consider any alternative to IIT. Well, ab zyada tension lene ka nahi, dene ka bhi nahi. So with a calm mind and Edureify by your side, IIT kya hum koi bhi competitive exam crack kar sakte hain. 
But the mounting anxiety and nervousness is pretty obvious and understandable. Edureify being Edureify will not let you ponder on the unnecessary worries, but rather help you appear for the exam with full confidence. 
We can very well comprehend the issues a student who is going to appear for IIT JEE must be facing. So with no further ado keep the following pointers in mind to have a positive approach for your exam.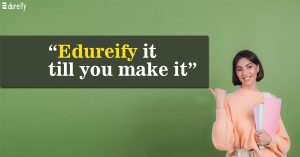 Keep Calm For It Is Not A Storm-
Hum jo bhi bolenge sach bolenge, sach ke siva kuch nahi bolenge! Let us be honest. Some of us always feel intimidated by the mere mention of an exam. But when it comes to an exam that will decide the result of your deepest desire, darr toh lagta hain boss! 
We know that IIT is the first step towards achieving your future everything. Be it a dream job, start-ups, or research in universities abroad, IIT acts like a platform that opens wider opportunities for its students. Waise toh sabhi college apne students ka bohot care lete hain, but IIT ne alag hi reputation bana rakhi hain. 
So yes, we do realise the hype and the nervousness associated with the IIT JEE exam. But do not fret for with a strong mind comes great potentiality. Plus, Edureify toh saath hain hi. 
Inspiring Stories Ki Kami Nahi Hain-
Now let us be honest, DDLJ ka Raj na sahi real life Steve Jobs se toh inspiration lenge hi right? You can understand what we are trying to say right? We mean to say 'kaabiliyat ke peeche bhaago, kaamiyabi toh jhakk maar ke aa jayegi'. 
IIT JEE is indeed a very intimidating exam. Students become too superstitious in moments like these and their anxiety comes in the way of their success. Such thoughts are completely valid. But knowing the potential each one of you have, it is only a suggestion to ask you all to keep a light mind when appearing for the exam. 
Biswa Kalyan Rath toh sirf cool banne ki koshish mein IIT ka exam diya tha without much thought or intention, at least that is what he said. And he cracked it! You know what it means right? It means cool banna is good, but cool rehna in trying times is better.
You all must be having your own role models who went through such trying times and succeeded on their own. Well, hold on to those inspiring stories. When in self doubt and uncertainty, such real life inspiring stories can help you make your own success story. 
Kuch toh log kahenge, logon ka kaam hain kehna. This line being the ultimate reality, listening to your heart and mind is what will lead you to your success. 
Keeping strong, holding on to your faith and trust in yourself, giving yourself some pep talk and hope are what will give you strength in the exam hall. Chak De India ka SRK ka pep talk yaad hain? Rewatch that part the day before your exam, it might just come in handy. 
You also have Edureify by your side. Exam ka jitna bhi preparation, notes, recorded lectures, everything we will provide you. But it is you who has to keep strong and give yourself the hope you need. No one will understand you better than you yourself. So you know what you need to tell yourself to keep your faith and hope alive within you. So look into a mirror and get going like a true warrior. Because IIT JEE, for many students, kisi jung se kam nahi hain!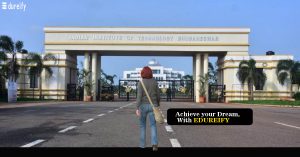 At the end of the day, no matter what, it is your journey and you know how to best approach it. But as someone who has faced their fair share of intimidating exams we know how much a little support and push can help us. So Edureify is here for the extra push you all need to feel the confidence in becoming super cool by cracking IIT JEE.
Corona has made a huge impact on how dreams are to come true if the situation does not improve. But as beings who have the ability to keep patience, faith, and hope it is our ultimate cool side to keep trying and pushing ourselves for the best. Students have faced the most crisis ever since the pandemic. And it is the same students who have emerged stronger and more determined to make things happen according to what they envisioned. Then how can you all not be the next group of students of IIT?! Most definitely you all can and you all will work to make it happen.
Throughout we mentioned the comedy king Biswa Kalyan Rath. Thanks to him and his ability to make things light and bearable, we can give you comic relief on how to approach the IIT JEE exam. Ab masst aadmi Biswa ne toh cool banke dikha diya. We know and believe that you all too can become the masst aadmi and aurat who will have their own inspiring stories of cracking the IIT JEE exam. 
So keep pushing. Keep fighting. Keep your faith. We at Edureify believe our students can and will make the future they envisioned a reality for themselves. All the best to all appearing for IIT JEE. Keep calm and move forward. To start your JEE 2022 Download the Edureify app now.