A young boy who never thought would be entering the coding sector ended up being placed in 1.5 months with the help of sheer determination and Edureify courses. Yes, you heard it right. Manash Barai, a civil engineering graduate had no idea what to do next once he completed his B.Tech. After Class 12th, I joined the B.Tech course by following my friend's and family members advice, but deep down I dreamt of something else and that was "becoming a coder" one day.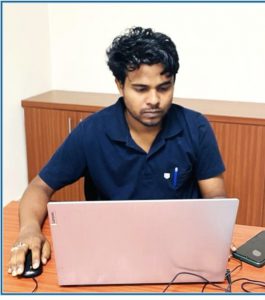 Thinking and finalizing the right course was not a cakewalk for me and this is the story of 90% of the students. Often students keep on wandering in search of the best courses and waste their precious time. I also had the same dilemma and in this process I wasted around 6 months of my fruitful career years. Life is too short to fail and learn from our mistakes. So here is my which will help you in making some wise decisions.
Role of Edureify
Edureify helped me in opting for the "Pay after Placement" structured course. This instilled immense confidence in me because the course was structured in a very good way. I got relief from thinking about the financial expenses for the course and focussed completely on the learning process.
Faculties at Edureify were my support model in this journey. They started from the basics and tried to clear even the zero level doubt that I had each single day. Along with my hard work, Edureify has helped me in planning out each single day and thus the disciplined work of months helped me in getting a job as per my expectations.
The personalized help at Edureify has helped me evolve as a developer who knows from basics to the advanced level of coding. I would like to thank the complete coding faculty team who contributed to my goal from Day One.