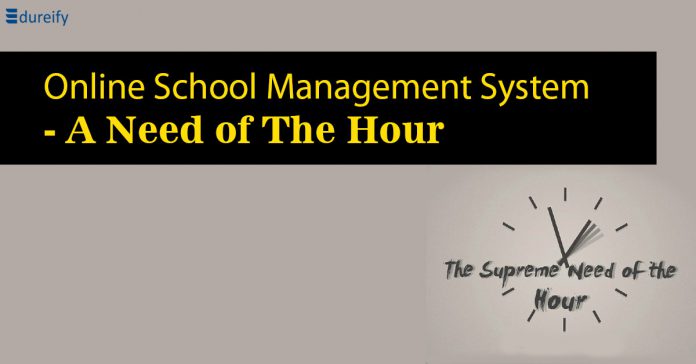 With the world facing such a global pandemic, people limited their movements and life started taking place online. Every single individual and every aspect of life shifted online given the crisis humankind was facing. But then again, no matter how difficult the challenge is, humans can and will adapt themselves with the changes. 
We, an AI studying app, needed to become more aware of the requirements the education industry demanded given the changes life faced due to the pandemic. Shifting the entire working of a school online, every class, exams, fees transactions, teachers being allotted their classes, everything started taking place virtually. Now to speak honestly, virtual engagements like interacting on social media, having a Netflix and chill moment, these are still okay. But waking up and sleeping next to your laptop and all your school's work scattered around you, yeh toh kuch zyada hi hone laga boss!
For someone who is responsible to look after the entire working of a school, we can only appreciate and acknowledge the trouble you must be going through to keep things on track. In such trying times we are sure you would also appreciate some help that might aid you in running things for your school online. Having a successful and responsible management system that can take care of all the work that takes place online can be a boon to so many schools. 
To those who might be unaware of how a learning management system can help you take care of things online for your school, following are the ways in which apps like Edureify come as a blessing to so many. Here are the administrative services provided by us-
Class And Section Creation-
Allocating classes to teachers and making them aware of the new roster is a primary task of managing online classes. Edureify will take care of the task by looking into the available information and help you create the class and section for each of the teachers.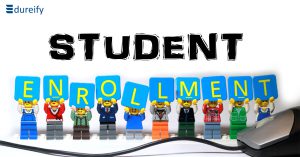 Well, what is a new academic session without new students enrolling in your school right? Edureify can help you take care of these tasks also. Student enrollment requires a lot of managerial work like collection of fees, ensuring each student is given the proper information regarding joining dates, section they belong to, teachers to report to, and the likes. With a learning management system working for you, you will not have to worry about these tasks.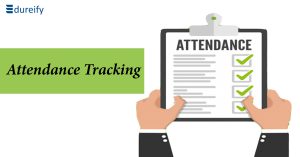 Attendance is a very crucial part of any school or college. Well, thankfully school kids are not that aware of how to give a proxy for their attendance. Also, if you have us with you, keeping track of attendance will not be that big of a task. We have the best and adequate tools that keep track of attendance of your students on your behalf.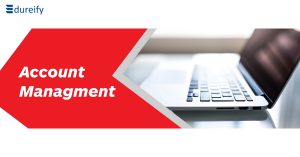 The accounts department of any institution needs a stronger force helping them work smoothly under such trying circumstances. Edureify will help take care of the crucial tasks like fees collection without any hassle on either end of the transaction. Both you and your students will be able to make such transactions from the comfort of their homes without any need of other parties aiding in the transaction.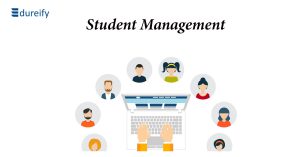 Under student management you will be getting the help of keeping track of their progress, their performance in mock tests and quizzes, and so on. This helps knowing the students who might need some more attention with their studies, and also helps you in knowing which subjects need to be revised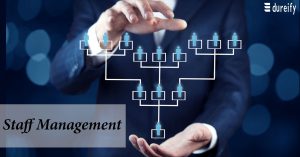 Just like your students need attention with their daily progress, you must also be interested in knowing how your staff are performing. Edureify will help you in knowing about your staff better, keep track of their needs and the changes they might require. In order to receive more productivity from your staff it is very crucial to take care of their needs and progress also. Be it of any department, academic or non-academic, staff management tool helps in knowing more about the people working for you.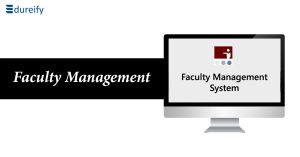 None of us would want to burden the faculties with too much work, or even neglect their requirements, right? With Edureify working in your system, rest assured that your faculty will also have nothing to worry about. Teachers will also be able to make better study materials with our help, make all the materials available to the students easily on our website without making too many folders, and they can even have help in keeping track of students' progress. 
Well, these are some of the many ways in which Edureify can take care of your school's hassle free running and share the workload of your teachers. We would truly be obliged if you gave us the opportunity to share the work with you and make you have a more relaxed approach towards your online working. 
It is indeed the need of the hour to have the support we, an AI learning app can provide. With things becoming more uncertain with the new variants of the virus, things happening online might be continued. But we do hope that things get back to a sense of normalcy, one that we had before Corona. Irrespective of Corona, Edureify can still be your support even when things go back to being offline. We take pride in keeping things systematic for the benefit of one and all related with academics. So, join hands with Edureify to enjoy a smooth working of your schools without having to worry about too many things simultaneously.