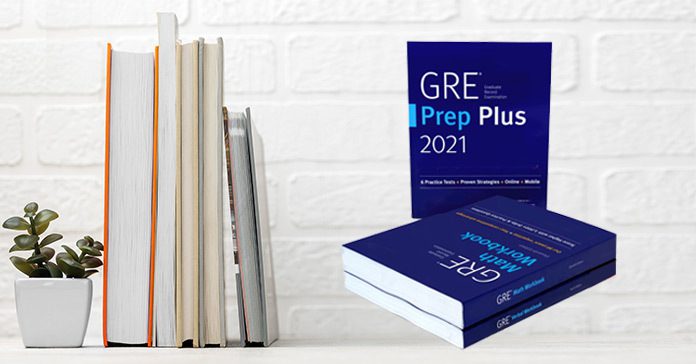 Are you a GRE aspirant? Are you unsure of what material you need to fare well in this exam? Do you also think you need more practice? Read on to find out what the best books for GRE are.

What is GRE?
GRE is a standardized test written in English by people from all around the world, as it is one of the requirements for admission into graduate school in the US.
Graduate programs in the United States in colleges like Harvard, MIT, UCLA, UCSD, etc are the pinnacle of education. It is a very prestigious matter to gain admission into these universities. However, millions of people all over the world apply, from different education systems. In order to have a standard metric to measure the mettle of the applicants, all US universities require applicants to take up a standardized exam and consider the scores very seriously.
This test is called the Graduate Record Examinations, administered by the Educational Testing Service year-round in 160 countries. It tests 3 critical areas, namely Analytical Writing, Verbal Reasoning, and also Quantitative Reasoning. You can also take up GRE subject tests to improve your application to highlight your strong areas.
What are the best books for GRE?
GRE has sections for Analytical Writing, Quantitative Reasoning, and Verbal Reasoning. Therefore, you need to have books that are generally good, specific to maths, and specific to improving your vocabulary.
1. The Official Guide to the GRE General Test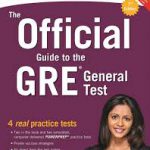 This book published by ETS is one of the best recommendations for a GRE book. It contains questions and answers and other inputs from all those who evaluate the actual exam. There are instructions and mock tests with CDs. It is thus, the "authoritative guide" to the GRE. This is well-rounded and is definitely a book you must peruse at least once before writing that all-important test.
2. Barron's GRE 2015 edition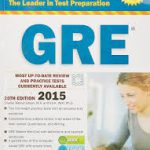 This guide has good material for each of the three sections of the GRE. Replete with mock tests, explanations, and even access to online study material, Barron's GRE is a must-have for aspirants who wish to maintain an organized approach to GRE studies.
3. Gruber's complete GRE guide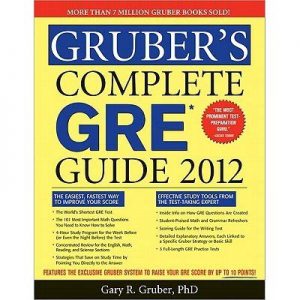 Best known for its quantitative section, this book by Dr. Gary Gruber offers deep analyses into methods of test-taking. Be sure to supplement this book with another one specifically for improving your performance in the verbal reasoning section.
4. McGraw Hill's Conquering the GRE Math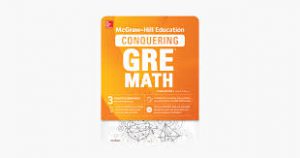 McGraw Hill is famous for publishing good exam preparation material, whether it's for IITJEE, SAT, and now for GRE. This book is a one-stop-shop for all your quantitative analysis woes. Do remember to go through it thoroughly to avail all the benefits of this detailed book.
5. Kaplan's GRE prep 2019: Practice Tests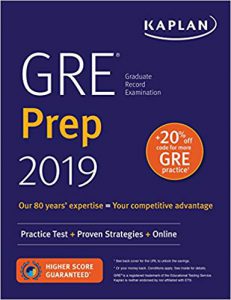 No matter how many times you go over the subject matter and homework questions, you will not be able to assess your speed. Having a book full of practice papers allows you to put yourself in the right environment and control the way you solve. This is essential to improving your timing and keeping your wits about you during the final exam.
How to prepare
Now that you have all these books, it is important to prepare. But what if you have doubts about certain topics and questions? After all, textbooks cannot explain every scenario. To help yourself get the most out of your books, consider taking up coaching. But wait, isn't coaching expensive and time-consuming? Well, it needn't be.
While traditional coaching IS expensive and exhausting for you to take up after a long day at school, online coaching isn't. It is comparatively more affordable and allows you to walk at your own pace, at your own time. To get some expert advice, question papers, mock exams, and overall assistance join an online coaching platform. A popular one is Edureify.
Edureify provides a topic-wise set of questions that are specific to the exam you choose to appear for. The platform also has teachers who specialize in each subject, so you can request them to tutor you to improve your performance.
Edureify solving sets are designed in levels of increasing difficulty designed to test your preparation. Edureify even allows you to test yourself based on various parameters: Concept Analysis, and Speed Analysis. Both are important to succeed in a test like GRE.
To learn more, visit www.edureify.com today!!