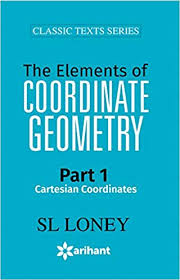 Are you a JEE aspirant? Do you feel like you need material apart from your prescribed textbooks to fare well in this exam? Do you think you need more practice? Read on to find out what the best books for JEE Mains and Advanced are.
What is IITJEE?
India is a country that churns out a large number of engineers annually. With 24,00,000 people predicted to be graduating between 2020 and 2021, there is a need for universities and employers to be more selective.
This leads to a mad rush for seats in prestigious institutions like IITs and NITs in order to make one's resumé more distinguishable. This pressure is intensified by the highly competitive IITJEE exam that one needs to crack to get a seat in an IIT. IITJEE or the IIT Joint Entrance Exam has 2 rounds viz. Mains and Advanced. Clearing Mains can gain one a seat in an NIT or IIIT, but only those who clear Advanced with good ranks can pursue the subject of their dreams at IIT. Lakhs and lakhs of people write this exam every year, so the aspirants are held to higher standards each year.
Why do I need separate books for JEE Mains and Advanced?
With the high level of questions and vast syllabus included in setting the concerned papers, it is often difficult for students to perform well based just on their regular school syllabus. JEE Mains is based on 12th grade science syllabus of Physics, Chemistry, and Maths. However, there are many HOTS questions on this paper.
Mains is very predictable, with a single paper for 360 marks. All questions are MCQs, with the marking of +4, -1 (negative marking). This also  is relatively easy to train for, as the format never changes, and the level of questions is similar to the level of CBSE 11th and 12th science.
JEE Advanced includes extremely advanced concepts from the base topics of Mains. This is tough for most students. JEE Advanced has two papers, but the pattern of these papers changes every year.
Students from State and ICSE boards often find it tough to manage their studies and IIT prep side by side. Many people don't even know where they can get the required material. We're here to tell you about the best books for JEE Mains and Advanced, so you can ace IITJEE!
What are the best books for JEE Mains and Advanced?
JEE Mains and Advanced are all broken down into Physics, Chemistry and Maths sections. Therefore, we will first discuss books that are good for each subject.
IMPORTANT NOTE: For JEE Mains, it is imperative that you study from the NCERT textbooks of Science for class 11 and class 12. Do not go ahead reading from any of these books without going through the NCERT textbooks. You can find the ebooks at www.ncert.nic.in
PHYSICS
Aside from the NCERT textbooks, we would recommend the following sources.
1. Concepts of Physics by HC Verma (volumes 1 and 2)
If you are a JEE aspirant you must have already heard about this book. If you find physics difficult, you must definitely get your hands on these 2 books to build your concepts.
2. Electricity & Magnetism, Optics and Modern Physics, Waves and thermodynamics by DC Pandey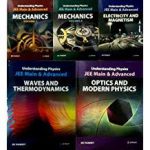 Once you have strengthened your concepts with HC Verma, it is time for you to practice problems. These books by DC Pandey are full of JEE-level questions, that will help shape your thinking.
3. Problems in Physics by I.E Irodov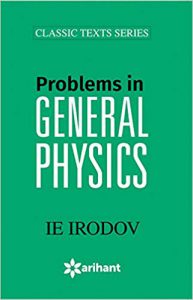 This book has a lot of higher-order questions that are even more complex than DC Pandey. Be sure to finish the aforementioned books before proceeding to think of this Irodov book. It is not necessary to complete all these problems before JEE MAins, but if you are writing JEE Advanced, it is extremely useful. Practicing such high order problems will help you crack any entrance test, and that's what makes this one of the best books for JEE Mains and Advanced.
CHEMISTRY:
1. Organic Chemistry, Inorganic Chemistry, Physical Chemistry by OP Tandon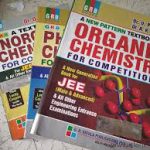 This set of books by OP Tandon is very famous. Although they are giant books, they have wonderful content, and many problem sets. They also contain sample papers.
2. Concise Inorganic Chemistry by JD Lee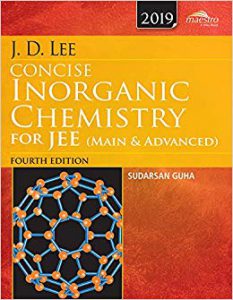 If you find it difficult to navigate your way through inorganic chemistry, this book by JD Lee is great for you. The explanation is fantastic and will carry you through any exam.
3. Organic Chemistry by Solomon and Fryhle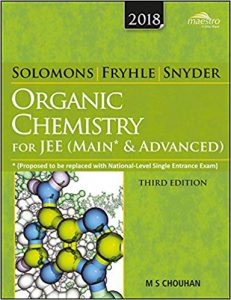 Organic chemistry is complicated. There are lots of reactions, isomers, reagents, products, and tests. The best way to go about understanding that is by getting to this book by Solomon and Fryhle. If you are stumped by organic chemistry, this is one of the best books for JEE Mains and Advanced that you could ever purchase.
MATHS:
1. Coordinate Geometry by SL Loney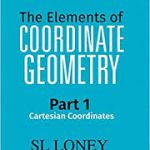 Coordinate Geometry forms a huge part of the potions for mathematics for IITJEE. For a vast set of well-thought-out problems, pick up Coordinate Geometry by SL Loney.
2. Problems in Mathematics Arihant Publications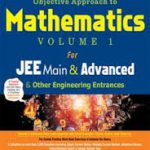 The poster book for maths in IITJEE has many good practice problems and practice papers. This is especially good for calculus and related topics. As far as Maths goes, this is one of the best books for JEE Mains and Advanced.
How to prepare
Now that you have all these books, it is important to prepare. But what if you have doubts about certain topics and questions? After all, textbooks cannot explain every scenario. In order to help yourself get the most out of your books, consider taking up coaching. But wait, isn't coaching expensive and time-consuming? Well, it needn't be.
While traditional coaching IS expensive and exhausting for you to take up after a long day at school, online coaching isn't. It is comparatively more affordable and allows you to walk at your own pace, at your own time. In order to get some expert advice, question papers, mock exams, and overall assistance join an online coaching platform. A popular one is Edureify.
Edureify provides a topic-wise set of questions that are tailored to the exam you choose to appear for. The platform also has a dedicated set of teachers who specialise in each subject, so you can request to be tutored by them to improve your performance.
Edureify solving sets are designed in levels of increasing difficulty designed to test your preparation. In addition to this, be sure to participate in the game-quizzes and AIR challenges that are full of higher-order-thinking questions, mirroring the real JEE examination. Edureify even allows you to test yourself based on various parameters: Concept Analysis, and Speed Analysis. Both are important to succeed in a test like JEE.
The recommendation is to get your Concept Analysis to a level you're happy with, and then Speed Analysis- do not forget that JEE has negative marking, so strong concepts triumph over the speed of solving.
To learn more, visit www.edureify.com today!!